At the end of the year, one more adventure was necessary and, as so often, I ended up in Vietnam again. On the one hand I wanted to visit my colorful friends, the red-shanked douc monkeys and on the other hand I wanted to go hunting for the other two associated species for the first time. Vietnam is currently still struggling with the aftermath of Covid, there are still quite a few tourists on the road, which is of course always a good thing for me.
As already mentioned, Vietnam not only has a small population of the endangered red-shanked, but also gray and black-shanked douc monkeys. I haven't been able to photograph either of them yet, so we started looking for them. This has proven to be more difficult than expected as while the red-shanked langurs are probably some of the most photographed monkeys in the world and the small groups that exist do see people quite often making photography easier, the other two species at the new locations were very much more difficult to photograph. So I had to take a breakneck ride on an ancient cross bike up a mountain over boulders, through water and mud to get a closer look at a very small group of grey-shanked Douc monkeys. Good photos were unfortunately not possible even with a focal length of 800mm on my first visit to the group, but the sight alone was worth it.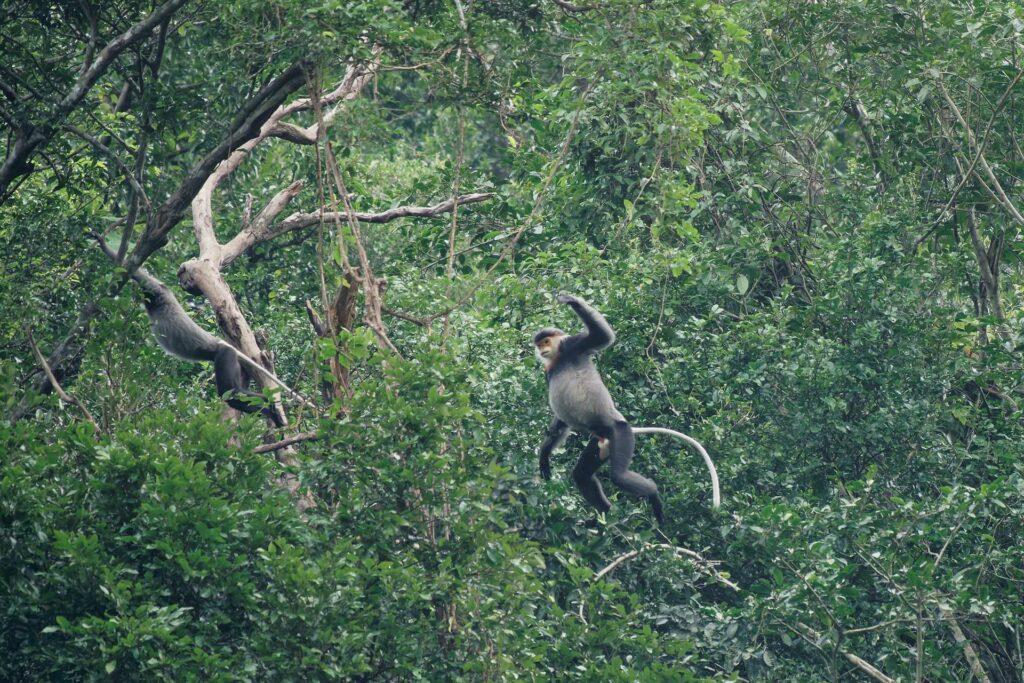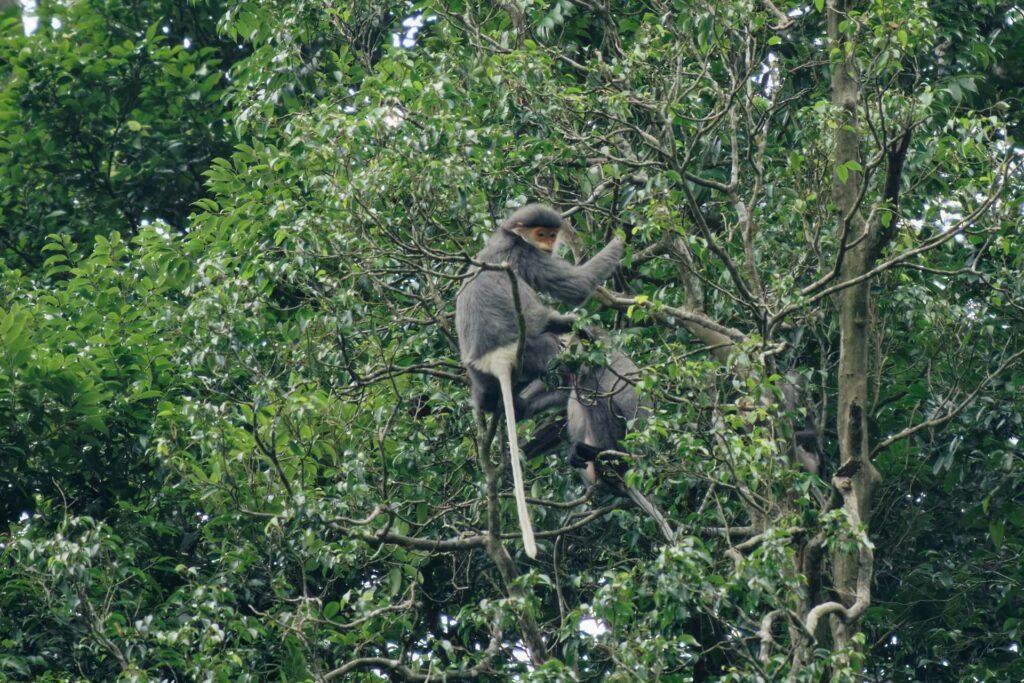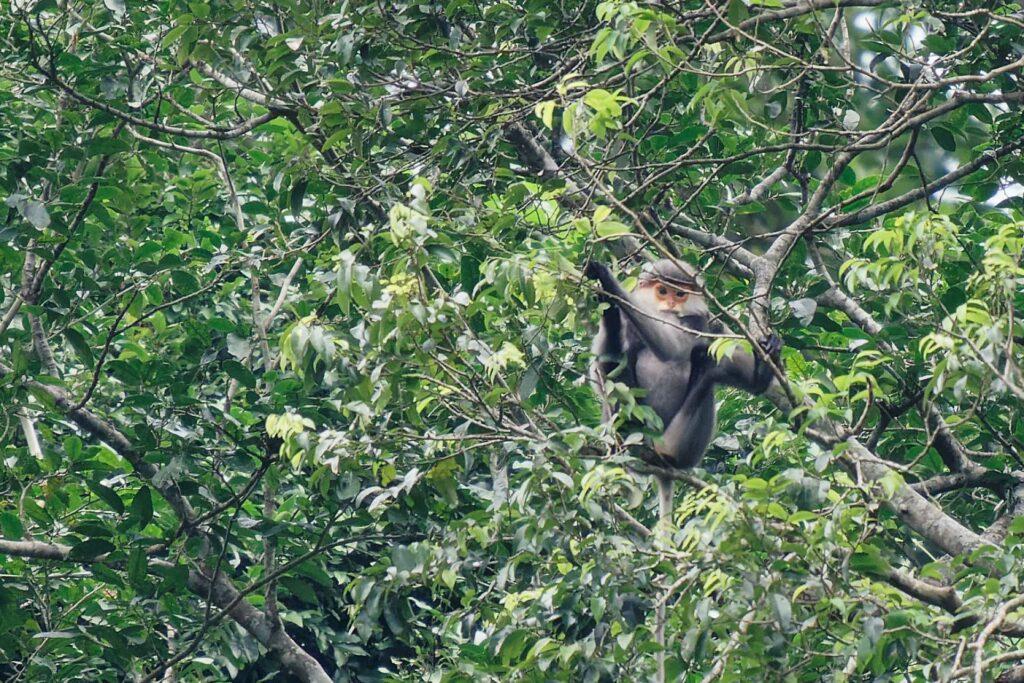 Unfortunately, a "black leg" didn't really want to be in front of the camera. I was able to get at least one snapshot from a small shaky boat. Photographing with large focal lengths from a small boat is always a special challenge, because you often have to deal with many adversities.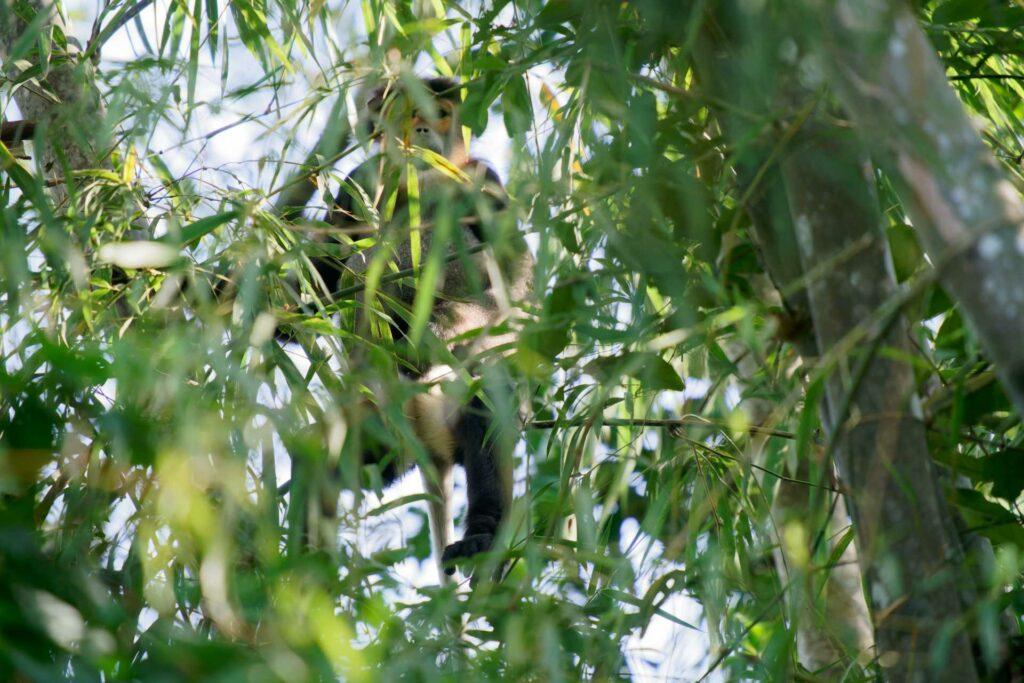 But the red douc monkeys are and remain the most beautiful. Unfortunately, the mountain was completely closed this time due to numerous landslides, but I was still able to photograph the beautiful langurs up close. At least I have all three species now Pygathrix species, but of course the mission to take perfect photos of everyone is far from accomplished.